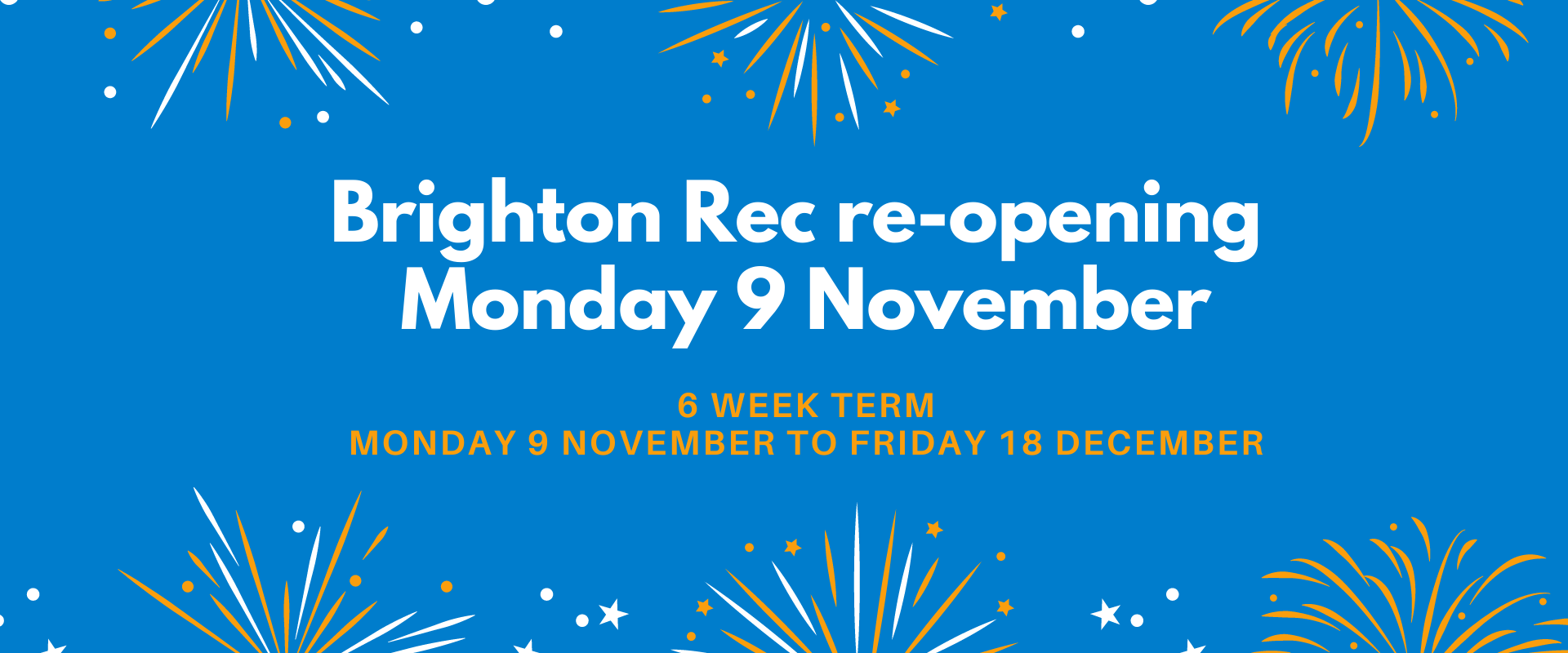 29 Oct

Brighton Rec Re-opening on Monday 9 November

We are very excited to be re-opening the Brighton Rec Centre on Monday 9 November and will be running a six week term program, concluding on Friday 18 December.

For all of our programs other than Gymnastics For All, students who were enrolled at the commencement of Term 3 have been automatically re-enrolled into the same class.  Parents of students enrolled in our Gymnastics For All program will be contacted either via phone or email to discuss your child's class, as we have had to make a number of modifications to the gymnastics timetable in order to adhere to the government's restrictions of no more than 20 students at a time allowed in an indoor space.

To check your class details, you can do so via the parent portal on our website. To log in, use your email address and password. If you have forgotten your password or haven't used the portal before click forget password to generate a new one.

If you do not wish to continue this term please send an email to enquiries@brightonrec.com.au

The COVID-Safe protocols we have set in place for the Brighton Recreational Centre to re-open safely are available here. We ask you to please read and familiarise yourself and/or your child with these protocols prior to returning to the Centre.

We can't wait to welcome you back to the Rec on November 9!