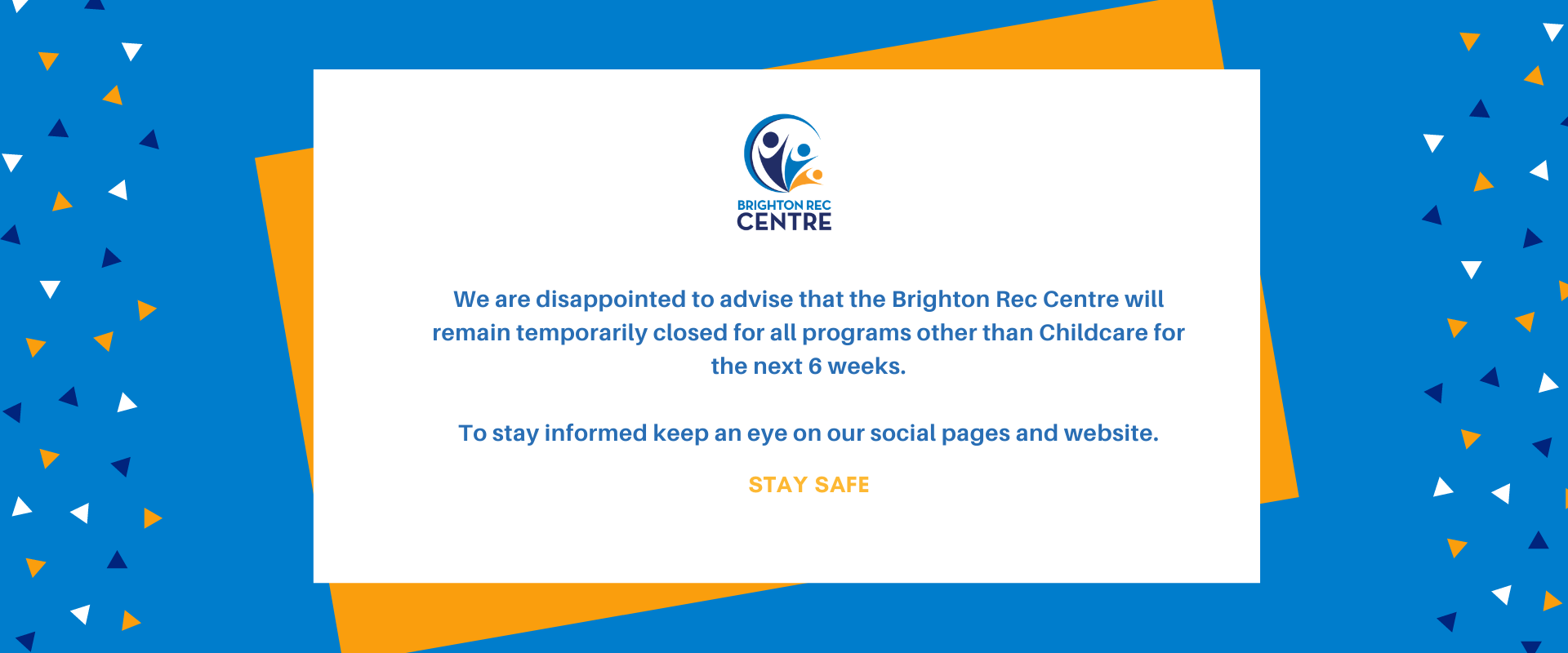 08 Jul

Brighton Rec to Remain Temporarily Closed

Given yesterday's announcement from the Premier re-introducing Stage 3 restrictions to the Melbourne area, we are disappointed to advise that the Brighton Rec Centre will remain temporarily closed for all programs other than Child Care for at least 6 weeks or until otherwise notified by the Government.

Please allow us a few days to work out our position and decide what this means for our programs in Term 3.  We will provide you with further updates as soon as we can.

Thanks for your continued support and we hope you stay safe and well.