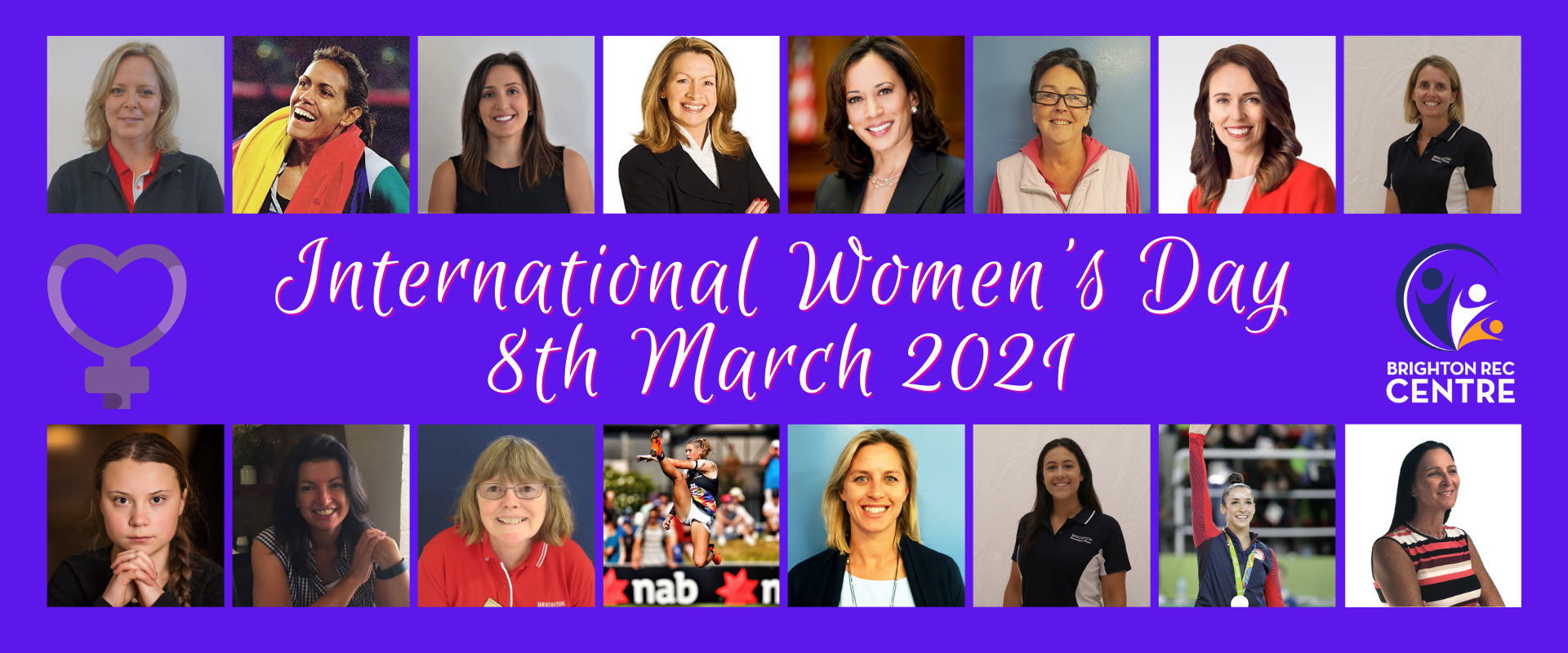 15 Mar

International Women's Day

This International Women's Day, on 8 March 2021, we will be celebrating Women in Leadership. Women are the heart and soul of Brighton Rec and well represented across all levels of the organisation, from our Chair of the Board, Lisa Bradley, to Director Brooke Kneebush, our Centre Manager Tash and our many other staff members.

Trust, respect, empathy, positivity, passion, guidance and communication were just a few of the words that came to mind when we asked our leading women what good leadership meant to them. It's not a coincidence that many of these words are also reflected in our Centre values.

We're also proud to be leading the way for young women in sport, with our outstanding gymnastics program. Our past and current gymnasts are continually inspired by our coaches and their success can be attributed to the dedication of these formidable females leading the way with poise, enthusiasm and determination.

But while we are surrounded with strong female role models at Brighton Rec, this is not the case in many organisations across Australia, where women are underrepresented in key decision-making roles across almost all industries.

WGEA 2019-20 data shows that while women make up half of the private sector workforce (50.5%), women make up only:
32.5% of key management positions
28.1% of directors
18.3% of CEOs
14.6% of board chairs.
This international women's day, we're encouraging everyone who walks through the doors at Brighton Rec to take a moment and reflect on women in leadership who inspire them – whether it be in everyday life, or on a national or global scale. The more we celebrate women doing great things in leadership, and normalise their place at the head of the table, the more opportunities open up for future generations.
So next time you're at The Rec, take a moment to add to our wall of inspiration by nominating a female leader and why you look up to them. Let's build a wall that gives all those young women (and men) who look at it a chance to reflect on the fantastic females that surround them, and gives them something to strive for in the futures they build for themselves.